A Week in North Carolina on a $75,000 Salary
Welcome to Spending Notes, where we do a weekly deep dive into how our readers spend their cash.
This week, a store manager from North Carolina who makes $75,000 a year shows us how she fabulously spends her days in the Old North State.
Occupation: Store manager
Age: 29
Location: North Carolina
Salary: $75,000 (approx. $2,800 per pay period)
Day One
I'm waking up on Monday morning feeling sweaty as heck. I looked around to see what had happened. I thought the power went off, but I see that my phone's charging. I don't hear my air conditioner though—I hope it's not a dead animal or something like that. It's already after work hours and I'm calling Mitchell HVAC because my friend A. recommended it a while back since my AC unit started making weird noises. A. said that they work on any common issues with commercial HVAC systems in Rolesville, NC as well as residential HVAC systems.
The technician is troubleshooting my AC issue and they're coming to the conclusion that it turned off due to an electrical issue. Apparently, there were some power surges last night and my AC unit couldn't handle it. The service technician fixed the problem and my air conditioner is back to normal. He mentioned something about a breaker being busted, but I'm not good with technical things, so I'll just call them again if another thing breaks in my air conditioning system.
Total: $239.89
Day Two
It's Tuesday, and I'm excited because I'm going to shop for a designer saree for my friend D's. wedding next month. She's of Indian descent, and her wedding theme is Indian fashion. So there's going to be a lot of colorful dresses as well as sparkling jewels and delicious food. She recommended we buy an Indian saree from Fashion Vibes, a fashion designer brand that makes silk designer sarees for brides and wedding guests alike. They also sell lehengas, salwar suits, wedding dresses, and accessories to match each sari. I just bought a beautiful sea-green silk lehenga and silk choli with a net dupatta that D. will surely love.
Total: $596.74
Day Three
Today, my beau W. has picked me up from work to visit the Ackland Art Museum, which has over 18 thousand works of art. He's an art buff and I love museums, so we've been planing monthly art museum visits to keep that spark alive. So far, we've already been to the North Carolina Museum of Art, Reynolda House Museum of American Art, and Hickory Museum of Art.
Next month we're going to visit the Bechtler Museum of Modern Art and the next one, the Cameron Art Museum. Who knew NC was so rich in art?! We're headed to Top of the Hill for dinner and beers since it's very near the museum. He ordered jalapeño-cheddar hush puppies and a French Quarter Jambalaya, and I ordered a Topo Whiskey and Coke Braised Beef. It was so delicious, I'm stuffed and ready to go home.
Total: $57.44
Day Four
Today for lunch, I'm ordering lunch from Carroll's Kitchen for my whole team to celebrate slashing through our goals this month. They make the tastiest bacon quiche I have ever had, and my whole team loves supporting their cause—they help troubled women seek employment!
Total: $167.89
Day Five
It's Friday and W. and I are headed to the Hinnant Family Vineyards for an evening of wine tasting and reminiscing on our two years together.
Total: $45.76
Day Six
Saturday couldn't have come faster. I woke up with a bit of a hangover and W. thought it would be a good idea to get some fresh air at the NC Botanical Garden, so we're headed there right now. He was right: I feel a whole lot better now that I've sweated the pain away! We're now headed to The Purple Bowl for some refreshing açai bowls.
Total: $28.77
Day Seven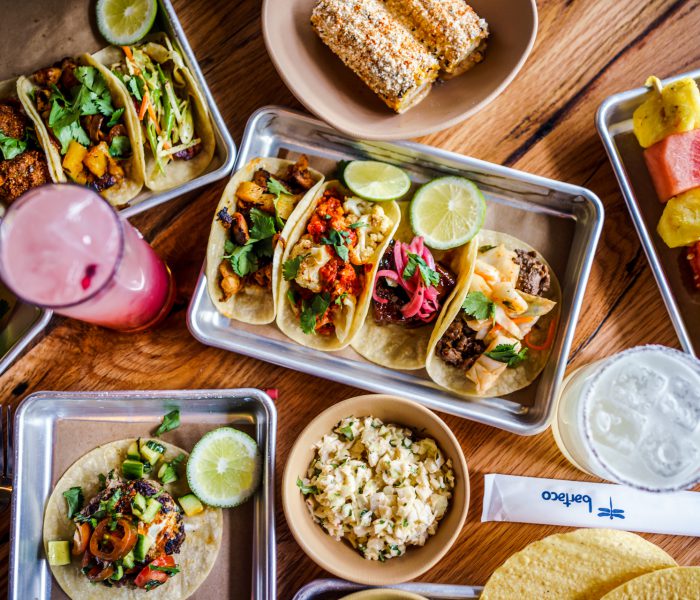 Sunday's here, and we decided to stay home today to relax and work on several chores around the house. We did order some taco packs from Bartaco. W. ordered a seared chorizo one and I ordered a duck one and a couple of fresh fruit juices. It's so delicious and convenient, we love ordering from there every other Sunday or so.
Total: $25.43
Total for the week: $1,162.01